Volcon Announces First Shipment of Newly Updated Grunt EVO Electric Motorcycle Units
NASDAQ: VLCN Announces First Shipment of Newly Updated Grunt EVO Electric Motorcycle Units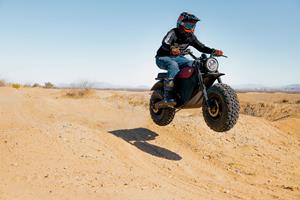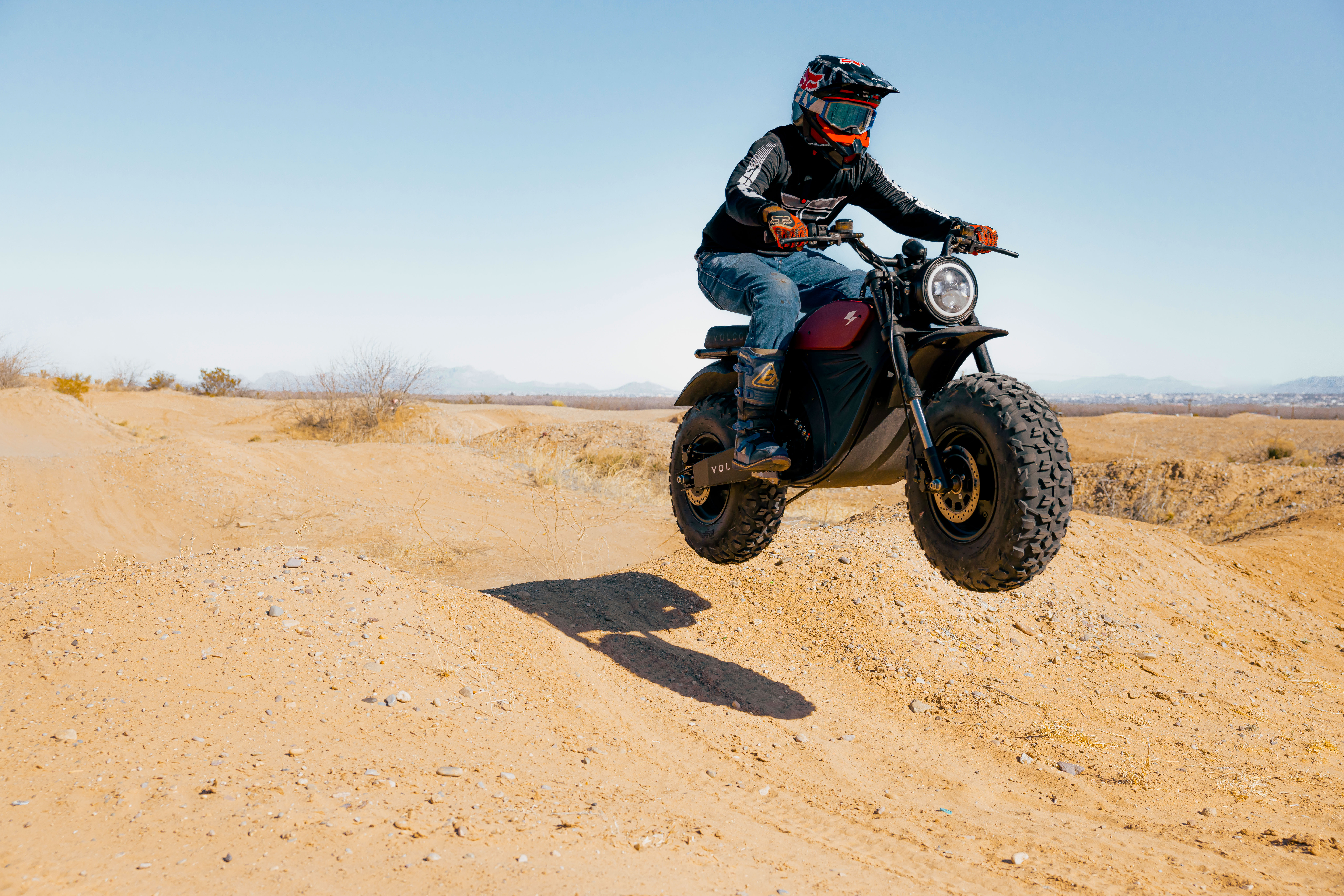 AUSTIN, Texas, Sept. 29, 2023 (GLOBE NEWSWIRE) — Volcon Inc. (NASDAQ: VLCN) ("Volcon" or the "Company"), the first all-electric, off-road powersports company, announced today it has started shipping production units of its new, innovative Grunt EVO motorcycle. Volcon is pleased to start sending its highly anticipated, upgraded, fat-tired motorcycle to dealers and customers in North and Latin American locations. Dealers, distributors, and current reservation holders can expect delivery within two to three weeks.
Originally launched in April, the EVO has generated excitement, promising riders an unparalleled off-road experience with updated features and innovative design. Since the formal launch this spring, customers have been able to customize their EVO motorcycle on Volcon's website, selecting one of three colors, along with an array of accessories, which they can purchase from their preferred dealer. Early adopters can expect to receive their motorcycles within the coming weeks and are encouraged to reach out to their dealer for more information.
The Company's first product to market was the EVO's predecessor, the Grunt FE. The EVO features foundational elements of the original Grunt, but incorporates improvements that elevate and differentiate the latest edition from the classic. Key upgrades were implemented to make it quieter, lighter, more stylish, and comfortable for riders. The main component behind the EVO's near-silent ride is the introduction of the Gates Carbon Belt Drive (Moto X9) as opposed to a chain drive utilized on the previous Grunt FE model.
The first set of featured accessories include a Flat Rear Rack, Utility Rack, Tow Hitch, Tank Bag, and other storage options, all of which you can find on the Company's website. Customers can also select the gold anodized forks that were a classic component of the Grunt FE as an accessory. The EVO boasts three different colors, each an ode to the Texas company's roots, rounding out an array of options for consumers to make the EVO uniquely their own.
Volcon continues to expand their customer base with new editions of their two-wheel and UTV product lines, targeting outdoor enthusiasts, traditional powersports families, wildlife conservation groups, and other audiences needing silent, rugged vehicles with exceptional all-terrain capabilities. Once the Company completes several rounds of EVO deliveries to fulfill pre-orders, additional shipments will be on a first-come, first-serve basis. Those interested can custom configure their EVO at no cost on Volcon's website and select a dealer for pickup.
About Volcon, Inc
Based in the Austin, Texas area, Volcon was founded as the first all-electric powersports company producing high-quality and sustainable electric vehicles for the outdoor community. Volcon electric vehicles are the future of off-roading, not only because of their environmental benefits, but also because of their near silent operation, which allows for a more immersive outdoor experience.
Volcon's vehicle roadmap includes both motorcycles and UTVs. Its first product, the innovative Grunt, began shipping to customers in late 2021 and combines a fat-tired physique with high-torque electric power and a near-silent drive train. The Volcon Grunt EVO, an evolution of the original Grunt with a belt drive, an improved suspension and seat, began shipping to customers in October 2023. Volcon will also offer the Runt LT, a fun-sized version of the groundbreaking Grunt, better suited for small statured riders, more compact properties and trails, or as a pit bike at race events, while still delivering robust off-road capabilities. The Brat is Volcon's first foray into the wildly popular eBike market for both on road and off-road riding and is currently being delivered to dealers across North America. Volcon is also currently delivering the Volcon Youth Line of dirt bikes for younger riders between the ages of 4 to 11. Volcon debuted the Stag in July 2023 and entered the rapidly expanding UTV market and previously announced that it will begin shipping the Stag to customers in October 2023. The Stag empowers the driver to explore the outdoors in a new and unique way that gas-powered UTVs cannot. The Stag offers the same thrilling performance of a standard UTV without the noise (or pollution), allowing the driver to explore the outdoors with all their senses.
Volcon Contacts:
For Media: [email protected]
For Dealers: [email protected]
For Investors: [email protected]
Volcon Products:
Volcon Stag: https://www.volcon.com/stag
Volcon Brat: https://www.volcon.com/brat
Volcon Grunt: https://www.volcon.com/grunt-evo
Volcon Runt: https://www.volcon.com/runt-lt
Volcon Youth Line: https://www.volcon.com/youth
Forward-Looking Statements
Some of the statements in this release are forward-looking statements, which involve risks and uncertainties. Forward-looking statements in this press release include, without limitation, whether the Company can begin production of the Stag to meet expected deliveries to customers beginning in October 2023, and whether production of the Runt LT will occur. Although the Company believes that the expectations reflected in such forward-looking statements are reasonable as of the date made, expectations may prove to have been materially different from the results expressed or implied by such forward-looking statements. The Company has attempted to identify forward-looking statements by terminology including "believes," "estimates," "anticipates," "expects," "plans," "projects," "intends," "potential," "may," "could," "might," "will," "should," "approximately" or other words that convey uncertainty of future events or outcomes to identify these forward-looking statements. These statements are only predictions and involve known and unknown risks, uncertainties, and other factors. Any forward-looking statements contained in this release speak only as of its date. The Company undertakes no obligation to update any forward-looking statements contained in this release to reflect events or circumstances occurring after its date or to reflect the occurrence of unanticipated events. More detailed information about the risks and uncertainties affecting the Company is contained under the heading "Risk Factors" in the Company's Annual Report on Form 10-K and subsequently filed Quarterly Reports on Form 10-Q and Current Reports on Form 8-K filed with the SEC, which are available on the SEC's website, www.sec.gov.
A photo accompanying this announcement is available at https://www.globenewswire.com/NewsRoom/AttachmentNg/cb56b8dc-0ea0-49ed-84cf-56b12c1c55db.

Disclaimer: The above press release comes to you under an arrangement with GlobeNewswire. AutoExcelsior.com takes no editorial responsibility for the same.