Chijet Motor Announces a New Sales Order of 435 Vehicles
Picture 2 – New Sales Order 2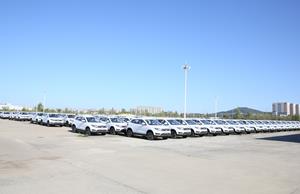 Picture 1 – New Sales Order 1
NEW YORK, Sept. 29, 2023 (GLOBE NEWSWIRE) — Chijet Motor Company, Inc. (NASDAQ: CJET) (the "Company" or "Chijet") announced today that its majority owned subsidiary, FAW Jilin Automobile Co., Ltd. ("FAW Jilin"), has signed a sales order for 435 units of Senya R7 SUVs, a classic model of Chijet (the "Order"). This development reflects Chijet's commitment to addressing market demands and fortifying its standing within the automotive sector, timed with the peak season for automobile consumption in China.
The Senia R7 SUVs are expected to be delivered to the customer in installments from October 2023 to November 2023 pursuant to the Order. Mr. Fengshuo Zhang, the general manager of the customer, is highly satisfied with the model and said, "Senia R7 products offer exceptional value, spaciousness, and outstanding cost performance. These qualities are a testament to FAW Jilin's profound expertise in automotive research and development, as well as their commitment to lean manufacturing principles. We have confidence in the product's quality."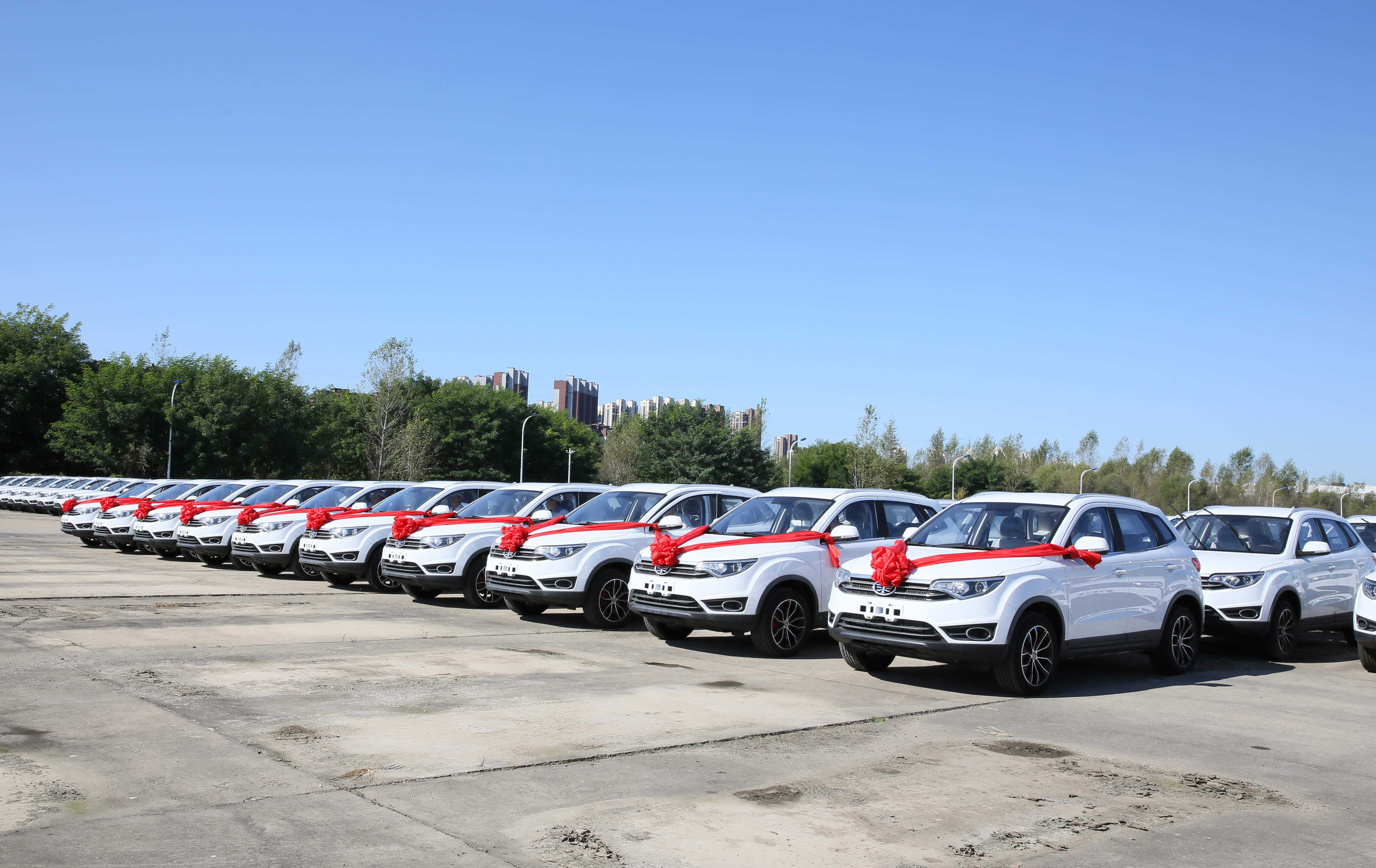 As a significant subsidiary of Chijet Motor, FAW Jilin boasts more than 40 years of automotive manufacturing. In recent years, FAW Jilin has completed a comprehensive strategic transformation through optimizing the product platform structure, enhancing research and development investments, refining manufacturing processes, strengthening the after-sales service system, and expanding its presence in both domestic and international markets. These initiatives have established a solid foundation for future growth.
Since the beginning of this year, the FAW Jilin automobile sales team has actively broadened sales channels by adopting a variety of marketing initiatives in the domestic and international markets, delivering positive outcomes in their marketing endeavors. The team has broadened marketing channels to encompass a wide array of township markets, successfully capturing the interest of rural consumers with the Company's cost-effective, high-quality products. This strategic move has led to, and is expected to continue to bolster confidence in the company's future sales endeavors.
About Chijet Motor Company, Inc.
The primary business of Chijet is the development, manufacture, sales, and service of traditional fuel vehicles and NEVs. State-of-the-art manufacturing systems and stable supply chain management enable the Company to provide consumers with products of high performance at reasonable prices. In addition to its large modern vehicle production base in Jilin, China, a factory in Yantai, China will be dedicated to NEV production upon completion of its construction. Chijet has a management team of industry veterans with decades of experience in engineering and design, management, financing, industrial production, and financial management. For additional information about Chijet, please visit www.chijetmotors.com.
Chijet Contact:
2888 Donshan Street
Gaoxin Automobile Industrial Park
Jilin City, JL. P.R.China
0535-2766202
EMAIL: [email protected]
Forward-Looking Statements
This press release contains "forward-looking statements" within the meaning of the "safe harbor" provisions of the Private Securities Litigation Reform Act of 1995. Chijet's actual results may differ from its expectations, estimates and projections and consequently, you should not rely on these forward-looking statements as predictions of future events. Words such as "expect," "estimate," "project," "budget," "forecast," "anticipate," "intend," "plan," "may," "will," "could," "should," "believes," "predicts," "potential," "might" and "continues," and similar expressions are intended to identify such forward-looking statements. These forward-looking statements include, without limitation, statements regarding Chijet's leadership team, Chijet's continued growth and financial and operational improvements, along with those other risks described under the heading "Risk Factors" in the prospectus Chijet filed with the Securities and Exchange Commission (the "SEC") on March 30, 2023, and those that are included in any of Chijet's future filings with the SEC. These forward-looking statements involve significant risks and uncertainties that could cause actual results to differ materially from expected results. Most of these factors are outside of the control of Chijet and are difficult to predict. Should one or more of these risks or uncertainties materialize, or should underlying assumptions prove incorrect, actual results may vary materially from those indicated or anticipated by such forward-looking statements. Readers are cautioned not to place undue reliance upon any forward-looking statements, which speak only as of the date made. Chijet undertakes no obligation to update forward-looking statements to reflect events or circumstances after the date they were made except as required by law or applicable regulation.
Photos accompanying this announcement are available at:
https://www.globenewswire.com/NewsRoom/AttachmentNg/d3f7d442-6fe5-4a75-bd75-c91072a96984
https://www.globenewswire.com/NewsRoom/AttachmentNg/26d8644c-7998-43ba-b715-06a6e6685aa5

Disclaimer: The above press release comes to you under an arrangement with GlobeNewswire. AutoExcelsior.com takes no editorial responsibility for the same.