Volcon & GLV Award ElectraMeccanica Additional Assembly Contract for Fully Electric STAG at EMV's Mesa, AZ Facility
Volcon Stag final assembly to be completed at ElectraMeccanica Vehicles facility in Mesa, AZ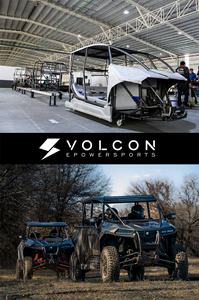 AUSTIN, Texas and MESA, Ariz., April 10, 2023 (GLOBE NEWSWIRE) — Volcon Inc. (NASDAQ: VLCN) ("Volcon"), the first all-electric, off-road powersports company, and ElectraMeccanica Vehicles Corp. (NASDAQ: SOLO) ("ElectraMeccanica"), a designer and manufacturer of electric vehicles revolutionizing the urban driving experience, today jointly announced that ElectraMeccanica has been selected for the final assembly of Volcon's electric UTV, the Stag. This contract expands the previously announced assembly work ElectraMeccanica will do for the Grunt EVO and Runt LT electric motorcycles.
"We continue to make progress in scaling our vertically integrated supply chain in partnership with GLV Mexico, with frames, panels, suspension components, paint and cure lines ramping as we speak," commented Jordan Davis, Volcon Chief Executive Officer. "By adding stateside assembly to our vertically integrated supply chain, we accomplish both our promise to keep manufacturing in North America while focusing on profitability and supply chain resilience."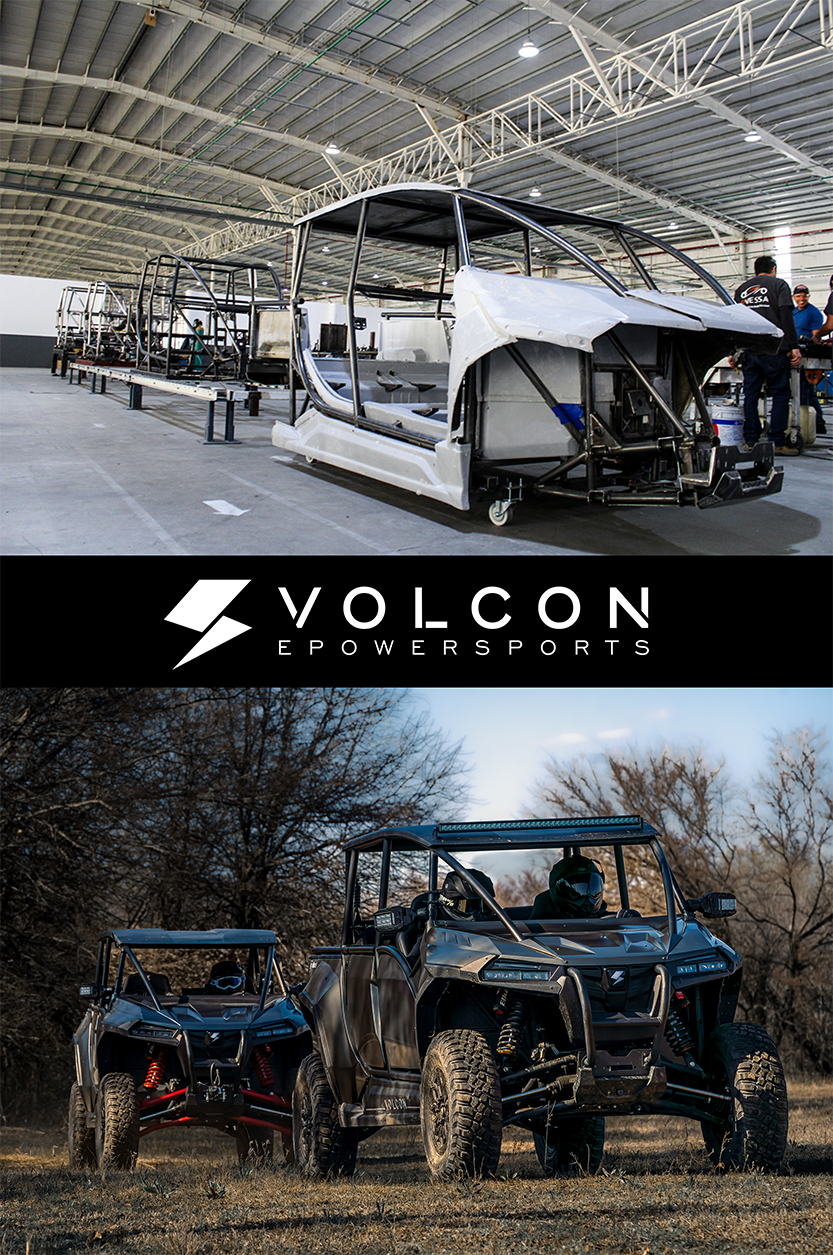 The partnership provides ElectraMeccanica with additional EV manufacturing brands to assemble in their state-of-the-art Mesa, Arizona facility; while assisting Volcon with their reshoring efforts for the Americas.
Susan E. Docherty, ElectraMeccanica CEO, stated: "The EV market continues to expand and we're excited that our Mesa facility is playing an immediate part in that growth. We're also extremely pleased to build on our existing relationship with Volcon and GLV by leveraging our teams' expertise to bring new types of electric vehicles to eager customers, while we also work to develop our own next generation EV."
With more than half of Volcon's product line being assembled in the United States, the Company hopes to show its dedication to make best-in-class products, without handing off significant costs to the consumer. Davis continued, "Complex global supply chains, as we know them, existed long before Volcon was established. However, instead of subscribing to the trickle down of common transnational commerce practices, we feel we have an opportunity to show what a 'trickle up' model could look like by collaborating with businesses in our own backyard for components that are often sourced overseas. While not perfected, we feel with opportunities like this, we get closer to creating a version where maximum profits are not at the expense of American jobs and maintaining a circular flow of dollars in our own communities."
About Volcon, Inc
Based in the Austin, Texas area, Volcon was founded as the first all-electric powersports company producing high-quality and sustainable electric vehicles for the outdoor community. Volcon electric vehicles are the future of off-roading, not only because of their environmental benefits, but also because of their near-silent operation, which allows for a more immersive outdoor experience.
Volcon's 2023 vehicle roadmap includes both motorcycles and UTVs hitting the market in North America. Its first product, the innovative Grunt, has been shipping to customers since late 2021 and combines a fat-tired physique with high-torque electric power and a near-silent drive train. Volcon just announced the launch of the Grunt EVO, an evolution of the original Grunt with a belt drive, an improved suspension and seat. Volcon also just announced the launch of the Runt LT, which is a fun-sized version of the groundbreaking Grunt, is better suited for small statured riders, more compact properties and trails, or as a pit bike at race events, while still delivering robust off-road capabilities. The Brat is Volcon's first foray into the wildly popular eBike market for both on road and off-road riding and is currently being delivered to dealers across North America. Volcon is also launching and currently delivering the Volcon youth line of dirt bikes for younger riders between the ages of 4 to 11. Volcon recently launched the Stag and entered the rapidly expanding UTV market. The Stag empowers the driver to explore the outdoors in a new and unique way that gas-powered UTVs cannot. The Stag offers the same thrilling performance of a standard UTV without the noise (or pollution), allowing the driver to explore the outdoors with all their senses.
Volcon Products:
Volcon Stag: https://www.volcon.com/stag
Volcon Brat: https://www.volcon.com/brat
Volcon Grunt: https://www.volcon.com/grunt-evo
Volcon Runt: https://www.volcon.com/runt-lt
Volcon Youth Line: https://www.volcon.com/youth
Volcon Contacts:
For Media: [email protected] 
For Dealers: [email protected] 
For Investors: [email protected] 
For more information on Volcon or to learn more about its complete motorcycle and side-by-side line-up, visit: www.volcon.com
About ElectraMeccanica Vehicles Corp.
ElectraMeccanica Vehicles Corp. (NASDAQ: SOLO) is a designer and manufacturer of environmentally efficient electric vehicles (EVs) that will revolutionize the urban driving experience, including commuting, delivery and shared mobility. The Company recently commissioned its state-of-the-art 235,000 square foot manufacturing facility in Mesa, Arizona to produce and assemble electric vehicles for both ElectraMeccanica and other manufacturers.
ElectraMeccanica Contact: [email protected]
Forward-Looking Statement: Volcon
Some of the statements in this release are forward-looking statements, which involve risks and uncertainties. Although the Company believes that the expectations reflected in such forward-looking statements are reasonable as of the date made, expectations may prove to have been materially different from the results expressed or implied by such forward-looking statements. The Company has attempted to identify forward-looking statements by terminology including "believes," "estimates," "anticipates," "expects," "plans," "projects," "intends," "potential," "may," "could," "might," "will," "should," "approximately" or other words that convey uncertainty of future events or outcomes to identify these forward-looking statements. These statements are only predictions and involve known and unknown risks, uncertainties, and other factors. Any forward-looking statements contained in this release speak only as of its date. The Company undertakes no obligation to update any forward-looking statements contained in this release to reflect events or circumstances occurring after its date or to reflect the occurrence of unanticipated events. More detailed information about the risks and uncertainties affecting the Company is contained under the heading "Risk Factors" in the Company's Annual Report on Form 10-K and subsequently filed Quarterly Reports on Form 10-Q and Current Reports on Form 8-K filed with the SEC, which are available on the SEC's website, www.sec.gov.
Safe Harbor Statement: ElectraMeccanica
This press release and related comments by management may include "forward-looking statements" within the meaning of the U.S. federal securities laws and applicable Canadian laws. Forward-looking statements are any statements other than statements of historical fact and represent our current judgement about possible future events. In making these statements, we rely upon assumptions and analysis based on our experience and perception of historical trends, current conditions, and expected future developments, as well as other factors we consider appropriate under the circumstances. We believe these judgements are reasonable, but these statements are not guarantees of any future events or financial results, and our actual results may differ materially due to a variety of important factors, many of which are described in our most recent Annual Report on Form 20-F or Form 10-K and our other filings with the U.S. Securities and Exchange Commission. We caution readers not to place undue reliance on forward-looking statements. Forward-looking statements speak only as of the date they are made, and we undertake no obligation to update publicly or otherwise revise any forward-looking statements, whether as a result of new information, future events, or other factors that affect the subject of these statements, except where we are expressly required to do so by law.

Disclaimer: The above press release comes to you under an arrangement with GlobeNewswire. AutoExcelsior.com takes no editorial responsibility for the same.