The Shyft Group Signs Agreement With Rush Enterprises Commercial Vehicle Dealer Group for Sales and Service of Blue Arc™ Electric Vehicles
Blue Arc EV Solutions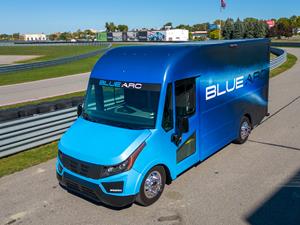 Rush Enterprises operates the largest network of commercial vehicle dealerships in North America
Initial focus to sell and service Blue Arc Class 3, 4, and 5 all-electric last mile delivery vehicles
through select Rush Truck Centers
NOVI, Mich. and SAN ANTONIO, Oct. 02, 2023 (GLOBE NEWSWIRE) — The Shyft Group, Inc. (NASDAQ: SHYF), the North American leader in specialty vehicle manufacturing, assembly, and upfit for the commercial, retail, and service specialty vehicle markets, today announced it has finalized an agreement with Rush Enterprises, which operates the largest network of commercial vehicle dealerships in North America, to sell and service the Company's Blue Arc™ Class 3, 4 and 5 all-electric delivery vehicles.
"When our customers couldn't find what they needed and asked us to enter the EV space for last mile delivery vehicles, we committed to deliver with commercial-grade quality, innovation, and a strong focus on driver needs," said Daryl Adams, President and CEO, The Shyft Group. "Doing so has enabled us to have outstanding partners and we could not be more pleased to have Rush Enterprises' support getting Blue Arc vehicles on the road across the country."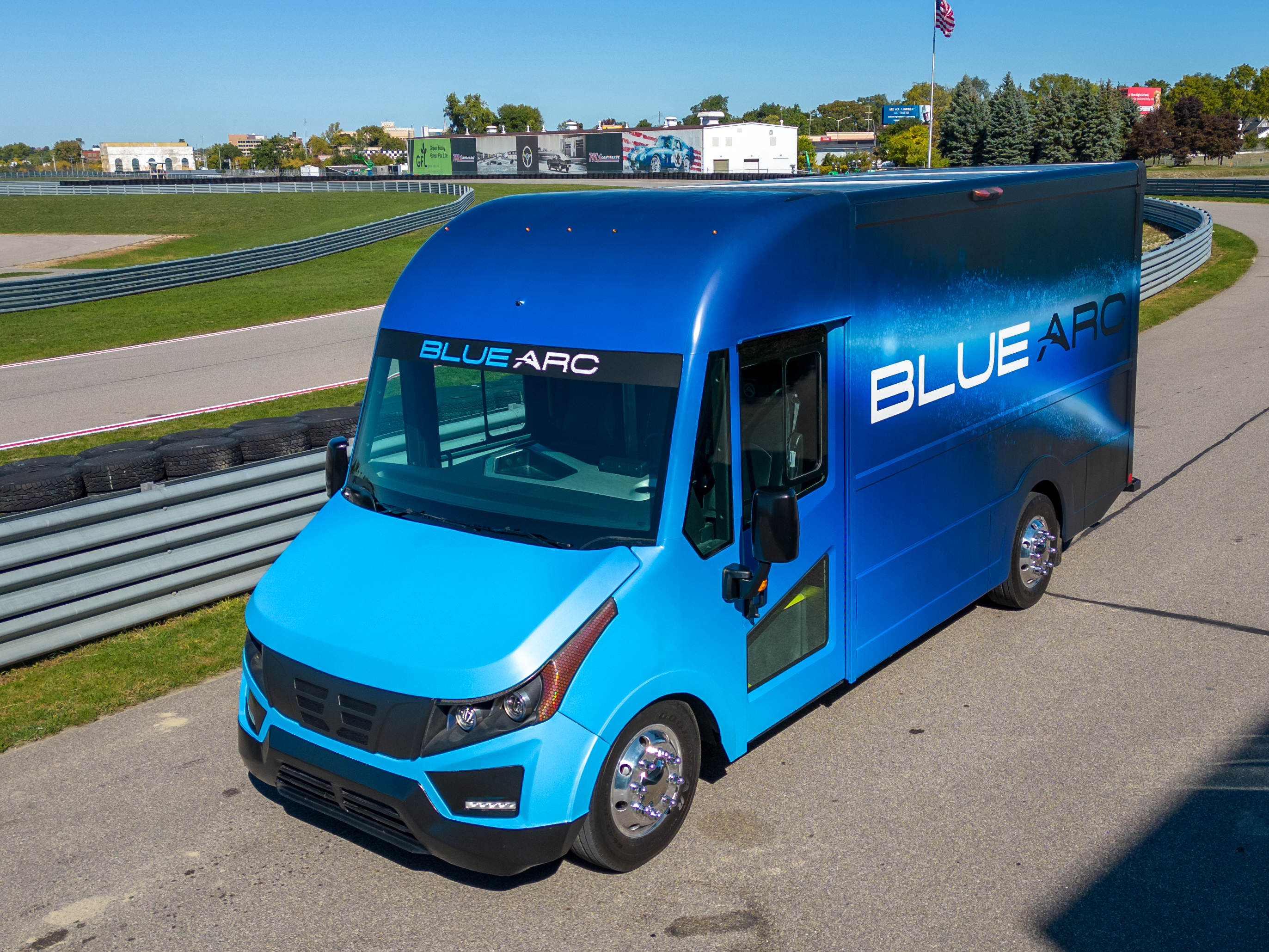 The reimagined design and benchmark performance of Blue Arc all-electric delivery vehicles demonstrates the value that deep last mile experience brings to the market during this critical industry transition to clean technology. Blue Arc provides industry benchmark performance levels for range in commercial EVs with CARB certification at 225 miles for Class 3 EVs under CARB test conditions, which gives customers the knowledge they can comfortably perform and, in many cases, exceed a daily last-mile delivery route and cargo capacity requirements.
"The Shyft Group's 50 years of experience in the last mile delivery market makes them uniquely qualified to create an impressive EV solution from the ground up. We are confident that many fleet customers will find Blue Arc's range and payload capabilities as a valuable solution to their last mile delivery needs," said W.M. "Rusty" Rush, Chairman, CEO and President, Rush Enterprises Inc. "At Rush Truck Centers, we have a dedicated team of experts in alternative fuels, governmental policy and grant funding to help our customers select the best powertrain technology for their application and duty cycles, while complying with regulatory requirements and any environmental goals. We are happy to offer The Shyft Group's Blue Arc EVs to our Class 3-5 customers across the country," Rush added.
The Blue Arc portfolio includes Class 3 all electric delivery vehicles offering 600, 700 or 800 cubic feet of cargo capacity and up to 5,000 lbs of payload. The Class 4 offers 700 and 800 cubic feet and Class 5 provides 900, 1110 and 1,200 cubic feet options and payload of up to 7,500 lbs.
Shyft's Blue Arc EV will start customer deliveries in 2024 in Charlotte, Michigan. Vehicle sales and service support will be offered through authorized dealerships strategically located across Rush Truck Centers' nationwide network.
About The Shyft Group
The Shyft Group is the North American leader in specialty vehicle manufacturing, assembly, and upfit for the commercial, retail, and service specialty vehicle markets. Our customers include first-to-last mile delivery companies across vocations, federal, state, and local government entities; the trades; and utility and infrastructure segments. The Shyft Group is organized into two core business units: Shyft Fleet Vehicles and Services™ and Shyft Specialty Vehicles™. Today, its family of brands include Utilimaster®, Blue Arc™ EV Solutions, Royal® Truck Body, DuraMag® and Magnum®, Strobes-R-Us, Spartan® RV Chassis, Red Diamond™ Aftermarket Solutions, and Builtmore Contract Manufacturing™. The Shyft Group and its go-to-market brands are well known in their respective industries for quality, durability, and first-to-market innovation. The Company employs approximately 4,200 employees and contractors across campuses, and operates facilities in Arizona, California, Florida, Indiana, Maine, Michigan, Missouri, Pennsylvania, Tennessee, Texas and Saltillo, Mexico. The Company reported sales of $1.0 billion in 2022. Learn more at TheShyftGroup.com.
About Rush Enterprises, Inc.
Rush Enterprises, Inc. is the premier solutions provider to the commercial vehicle industry. The Company owns and operates Rush Truck Centers, the largest network of commercial vehicle dealerships in North America, with more than 150 locations in 23 states and Ontario, Canada. These vehicle centers, strategically located in high traffic areas on or near major highways, represent truck and bus manufacturers, including Peterbilt, International, Hino, Isuzu, Ford, IC Bus and Blue Bird. They offer an integrated approach to meeting customer needs — from sales of new and used vehicles to aftermarket parts, service and body shop operations plus financing, insurance, leasing and rental. Rush Enterprises' operations also provide CNG fuel systems, telematics products and other vehicle technologies, as well as vehicle up-fitting, chrome accessories and tires. For more information, please visit www.rushtruckcenters.com, www.rushenterprises.com and www.rushtruckcentersracing.com, on Twitter @rushtruckcenter and Facebook.com/rushtruckcenters.
CONTACTS
Media:
Sydney Lepora
Director of Corporate Communications
The Shyft Group
[email protected]
586.413.4112
Scott Worden
Senior Director
Lambert & Co.
[email protected]
248.825.9343
Investors:
Randy Wilson
VP, Investor Relations and Group Treasurer
The Shyft Group
[email protected]
248.727.3755
Rush Enterprises
Gary Willis
830-302-5262
[email protected]
Allison Teska
830-302-5243
[email protected]
A photo accompanying this announcement is available at https://www.globenewswire.com/NewsRoom/AttachmentNg/023cd8c5-5b6e-4590-bfc7-b2d9b7846593

Disclaimer: The above press release comes to you under an arrangement with GlobeNewswire. AutoExcelsior.com takes no editorial responsibility for the same.