Rapid Response Defense Systems Selects Mullen Automotive as the Exclusive Provider for Class 1 EV Cargo Vans
Mullen Class 1 EV Cargo Vans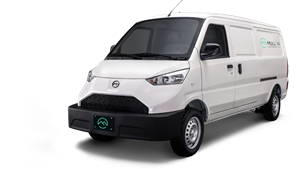 RRDS Awarded $2.7 Billion Federal Fleet Vehicles IDIQ Contract by the General Services Administration (GSA) (IDIQ Contract # 47QMCA22D000T)
RRDS views Mullen's Commercial Class 1 EV cargo van a strategic fit for federal government business
BREA, Calif., March 06, 2023 (GLOBE NEWSWIRE) — via InvestorWire — Mullen Automotive, Inc. (NASDAQ: MULN) ("Mullen" or the "Company"), an emerging electric vehicle ("EV") manufacturer, announces today teaming up with Rapid Response Defense Systems ("RRDS") to fast-track U.S. Federal Government opportunities for potential large-scale vehicle fleet orders.
Mullen Class 1 EV Cargo Vans: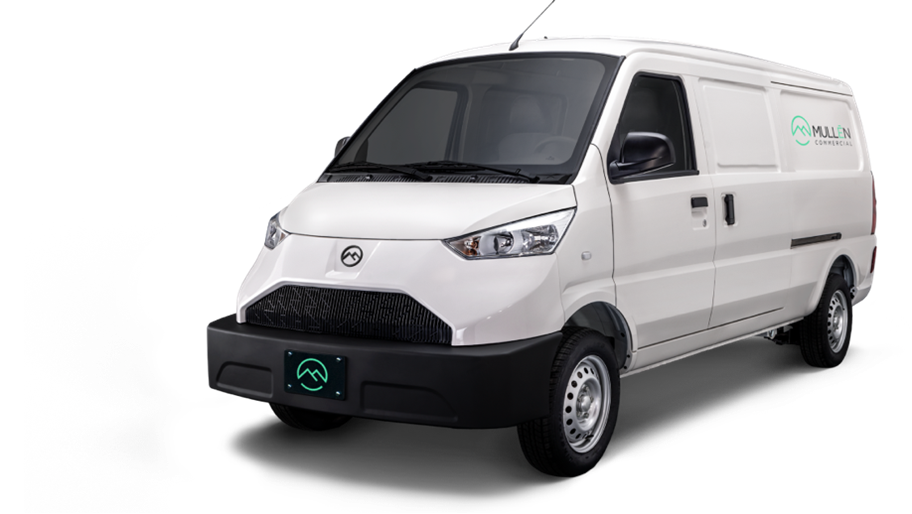 RRDS views Mullen's EV Class 1 a strategic fit for federal U.S. government business
RRDS, one of the country's leading small business federal contractors, has executed over 2,500 federal government delivery orders since 2014. The company currently holds a prime seat on 12 Indefinite Delivery/Indefinite Quantity (IDIQ) federal contracts with combined funding ceilings of $4 billion. In 2021, U.S. Secretary of Labor Martin J. Walsh recognized RRDS as a recipient of the 2021 HIRE Vets Medallion Award during an award ceremony at the U.S. Department of Labor.
"RRDS is all about providing solutions to the federal government," said Mullen's Manager of Government Sales Ronald Dixon. "Whether its designing products to meet Department of Defense mission requirements or enhancing supply chain logistics, they have a remarkable success record. In addition, RRDS will be a key vehicle supplier to the General Service Administration in an awarded 5-year multibillion-dollar vehicle contract. We are focused on selling our EV products to the federal government and view this relationship as a strategic step in accomplishing that goal."
"With the federal government's strong interest in electrifying a growing portion of its vehicle fleet, Mullen's commercial portfolio is very well positioned," said RRDS SVP – Federal Fred Bouman. "Mullen's Class 1 EV cargo van launches this year and will be the only class 1 EV van in the market. It is 100% electrified, making it a strong fit for federal government business."
"Mullen Automotive is proud to team up with RRDS for U.S. government fleet opportunities for our Class 1 EV cargo vans," said Mullen's CEO and Chairman David Michery. "We look forward to working closely with RRDS in meeting the demand for EVs across the U.S. government's fleet of vehicles."
About RRDS
RRDS is a results-driven, full-service, sole-source option for the United States government and affiliated entities. RRDS offers a broad line of products and services, coupled with full-suite logistics solutions. The company specializes in cradle-to-grave supply chain with an expertise in identifying bespoke solutions to meet mission requirements. Utilizing proven PMO systems, RRDS offers an end-to-end solution for all its customers. RRDS is focused on your mission.
To learn more about Rapid Response Defense Systems, visit www.RRDS.com.
About Mullen
Mullen Automotive (NASDAQ: MULN) is a Southern California-based automotive company building the next generation of electric vehicles ("EVs") that will be manufactured in its two United States-based assembly plants. Mullen's EV development portfolio includes the Mullen FIVE EV Crossover, Mullen I-GO Commercial Urban Delivery EV, Mullen Commercial Class 1-3 EVs and Bollinger Motors, which features both the B1 and B2 electric SUV trucks and Class 4-6 commercial offerings. On Sept. 7, 2022, Bollinger Motors became a majority-owned EV truck company of Mullen Automotive, and on Dec. 1, 2022, Mullen closed on the acquisition of all of Electric Last Mile Solutions' ("ELMS") assets, including all IP and a 650,000-square-foot plant in Mishawaka, Indiana.
To learn more about the Company, visit www.MullenUSA.com.
Forward-Looking Statements
Certain statements in this press release that are not historical facts are forward-looking statements within the meaning of Section 27A of the Securities Exchange Act of 1934, as amended. Any statements contained in this press release that are not statements of historical fact may be deemed forward-looking statements. Words such as "continue," "will," "may," "could," "should," "expect," "expected," "plans," "intend," "anticipate," "believe," "estimate," "predict," "potential" and similar expressions are intended to identify such forward-looking statements. All forward-looking statements involve significant risks and uncertainties that could cause actual results to differ materially from those expressed or implied in the forward-looking statements, many of which are generally outside the control of Mullen and are difficult to predict. Examples of such risks and uncertainties include but are not limited to whether teaming up with RRDS will in fact fast-track opportunities for potential large-scale vehicle fleet orders from the federal government, whether any proposals submitted by RRDS to governmental or other agencies to purchase Mullen vehicles will meet with success or result in purchase orders, whether Mullen will achieve its objectives of selling its vehicles to the federal government, whether Mullen's Class 1 EV cargo van will be available within the anticipated stated timeline and whether the RRDS relationship will prove successful. Additional examples of such risks and uncertainties include but are not limited to: (i) Mullen's ability (or inability) to obtain additional financing in sufficient amounts or on acceptable terms when needed; (ii) Mullen's ability to maintain existing, and secure additional, contracts with manufacturers, parts and other service providers relating to its business; (iii) Mullen's ability to successfully expand in existing markets and enter new markets; (iv) Mullen's ability to successfully manage and integrate any acquisitions of businesses, solutions or technologies; (v) unanticipated operating costs, transaction costs and actual or contingent liabilities; (vi) the ability to attract and retain qualified employees and key personnel; (vii) adverse effects of increased competition on Mullen's business; (viii) changes in government licensing and regulation that may adversely affect Mullen's business; (ix) the risk that changes in consumer behavior could adversely affect Mullen's business; (x) Mullen's ability to protect its intellectual property; and (xi) local, industry and general business and economic conditions. Additional factors that could cause actual results to differ materially from those expressed or implied in the forward-looking statements can be found in the most recent annual report on Form 10-K, quarterly reports on Form 10-Q and current reports on Form 8-K filed by Mullen with the Securities and Exchange Commission. Mullen anticipates that subsequent events and developments may cause its plans, intentions and expectations to change. Mullen assumes no obligation, and it specifically disclaims any intention or obligation, to update any forward-looking statements, whether as a result of new information, future events or otherwise, except as expressly required by law. Forward-looking statements speak only as of the date they are made and should not be relied upon as representing Mullen's plans and expectations as of any subsequent date.
Contact:
Mullen Automotive, Inc.
+1 (714) 613-1900
www.MullenUSA.com
Corporate Communications:
InvestorBrandNetwork (IBN)
Los Angeles, California
www.InvestorBrandNetwork.com
310.299.1717 Office
[email protected]
A photo accompanying this announcement is available at https://www.globenewswire.com/NewsRoom/AttachmentNg/4edf99b5-cb4b-43f5-9134-4faac8db3027

Disclaimer: The above press release comes to you under an arrangement with GlobeNewswire. AutoExcelsior.com takes no editorial responsibility for the same.