In pics: McLaren 750S is the latest supercar from the brand which can hit 330 kmph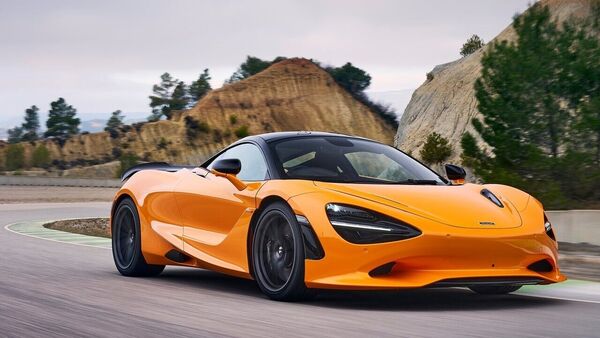 McLaren has unveiled its new successor to the 720S, it is called 750S. The car claims to be the most light and powerful series-production for McLaren. The manufacture will sell it in not only coupe but also convertible form.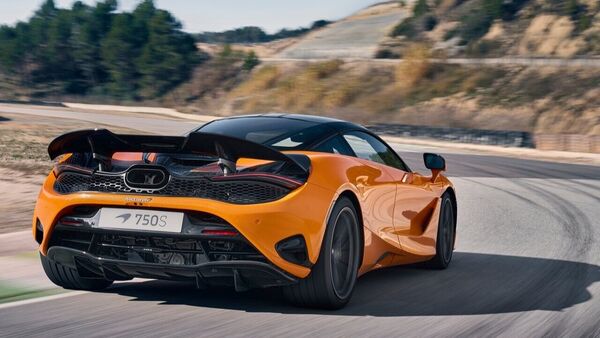 The weight of the car is 1,277 kg, which is 30 kg lighter than the 720S. This is because of the fact that manufacturer have used a lot of carbon fibre.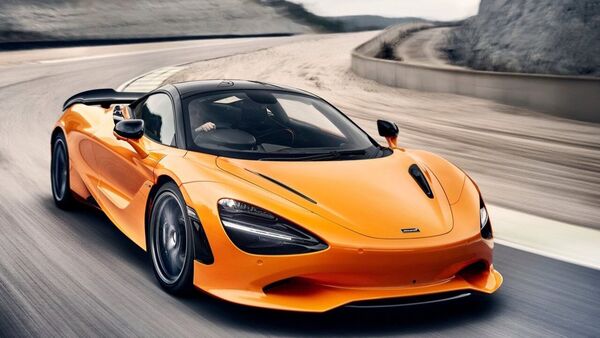 McLaren 750S will have segment-leading power-to-weight ratio of 587 PS-per-tonne. This is a remarkable 193 kg lighter than its closest competitor and delivers a power-to-weight advantage of 22PS, as per McLaren.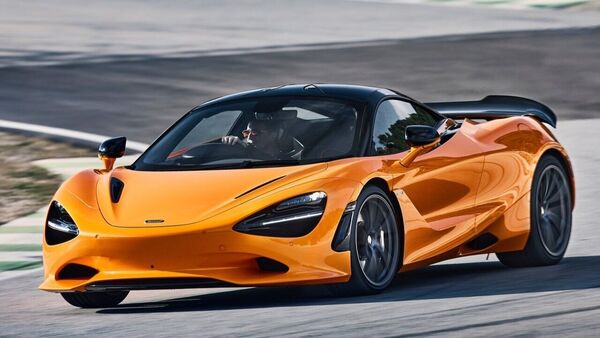 The engine employed is 4.0-litre V8 that has been twin-turbocharged. It puts out 750 Ps and 800 Nm. The 750S can shoot up to 100 kmph in just 2.8 seconds, while 0-200 kmph comes in 7.2 seconds.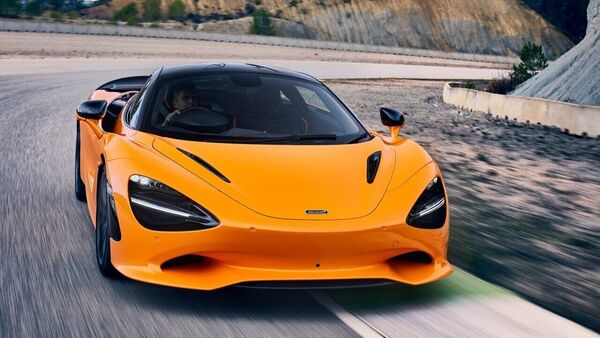 The car has the new generation of Proactive Chassis Control linked-hydraulic suspension. The suspension springs are softer at the front and stiffer at the rear, compared to the McLaren 720S.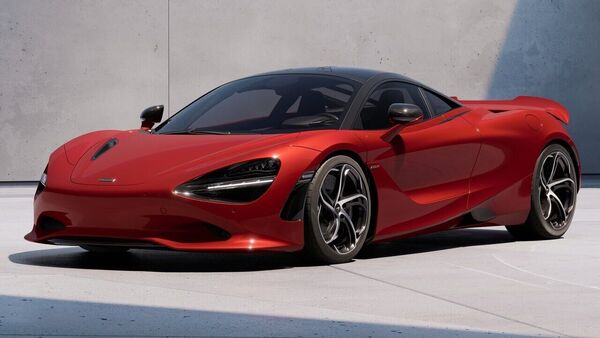 Compared to its predecessor, the 750S is more agile with better front-end grip – helped by a 6 mm wider front track and new suspension geometry.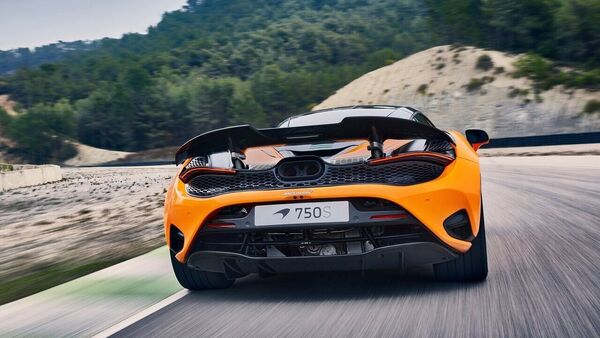 The car also a new feature which is a infotainment screen that gets Apple CarPlay. Moreover, there is a rearview mirror and a surround view camera.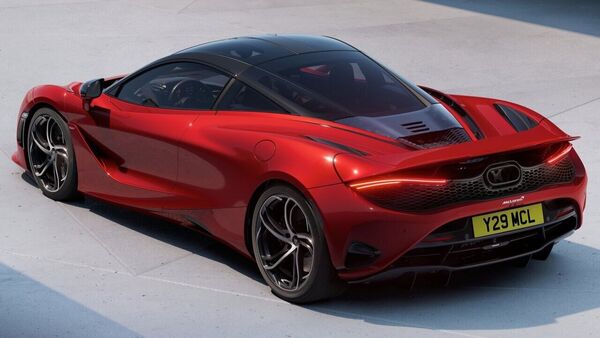 750S also has front axle lifting feature which helps the car in clearing speed breakers. It is four seconds faster than the 720S.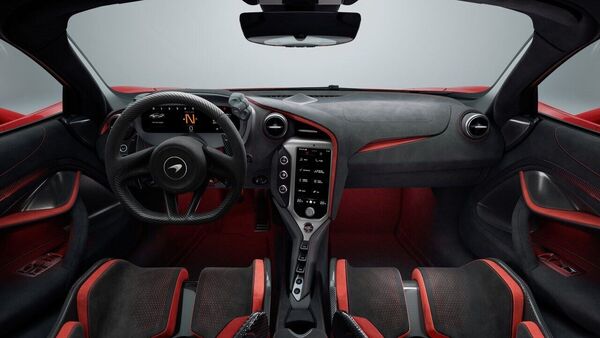 All image credits: HT Auto
The interior of the car is more driver focused, compared to other cars by the manufacturer. It contains two new displays and a driver-centric display is mounted in a binnacle that has the controls to select Powertrain and Handling modes located on either side.