ECD Auto Design Makes Luxurious EV Offroading Attainable
Latest custom build showcases the EV2 drivetrain performing on par with gas-powered engines
ECD Auto Design's Project Margaux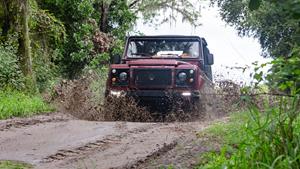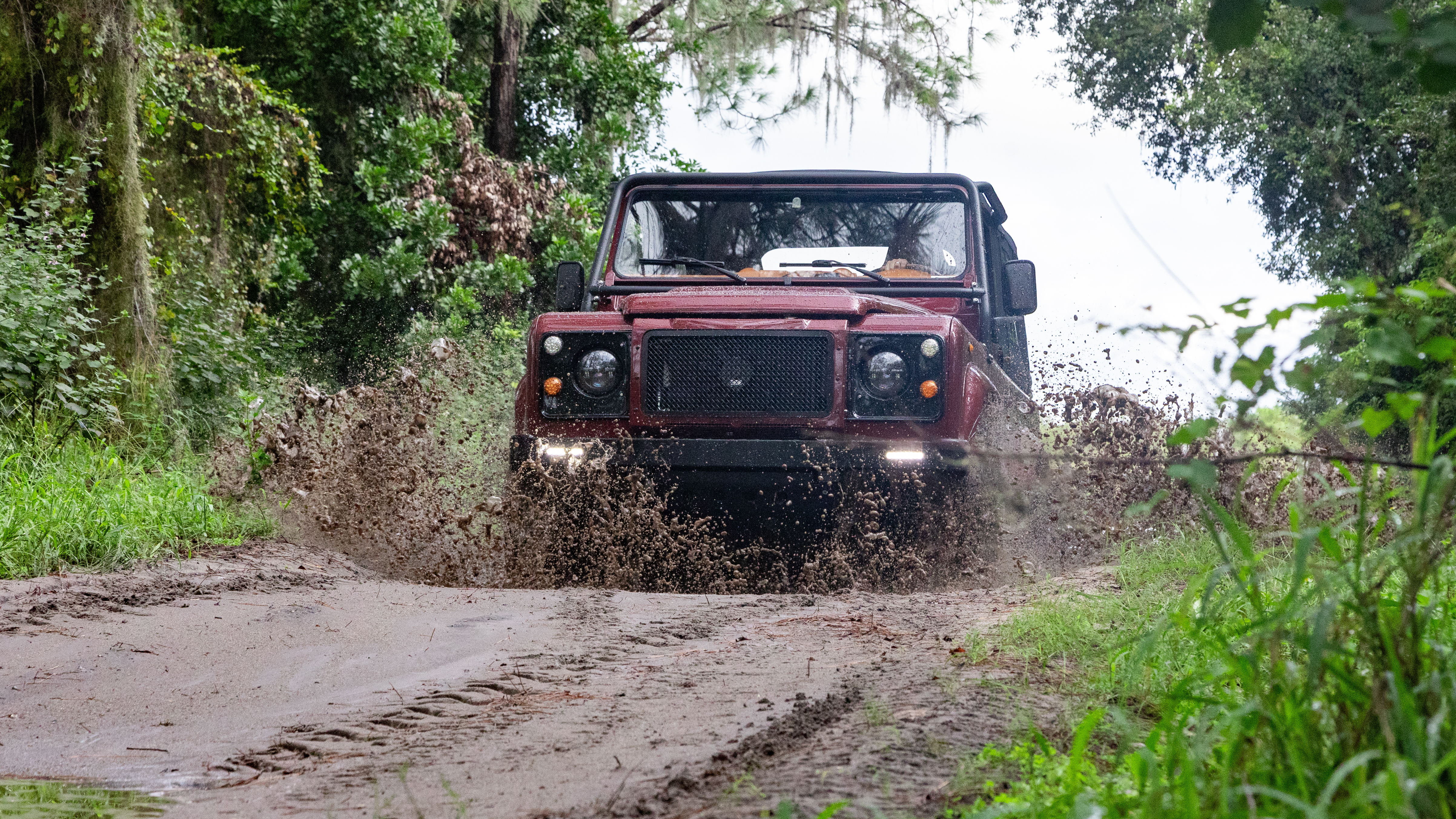 KISSIMMEE, Fla., Oct. 10, 2023 (GLOBE NEWSWIRE) — ECD Auto Design (ECD), the world's largest Land Rover restoration company famed for its custom Defenders, Range Rover Classics and Jaguar E-Types today reveals how its EV2 drivetrain system performs in offroading environments. Features including four wheel drive for muddy riverbanks, creep mode and regen braking for incline control and fast charging take ECD's EV Defenders to the next level.
"EVs are no longer just for city driving – they can do it all. Project Margaux is the perfect example of how ECD's EV2 system can perform on par with, and in some cases better than, a traditional V8 engine," said ECD CTO and co-founder Elliot Humble.
Modern drivers also no longer need to worry about EVs performing in the forest, they come with four-wheel drive like any traditional engine build. Widespread chargers – including solar-powered stations right at trailheads – and ECD EV2's increased ranges with a full battery reduce the headache of calculating when it's time to turn around. Larger battery packs also offset any added weight from offroading upgrades such as a roll cage and make high-grade mountain roads inconsequential obstacles. Plus, for adventurers looking to become one with nature, an EV is a logical choice – a quieter drivetrain means more wildlife sightings.
Project Margaux – color-matched to the client's Aston Martin in a metallic red – exemplifies the next generation of off-roading EVs. The custom older Defender 90 features modern safety upgrades, including a black multi-point roll cage and custom steering guard, putting the wellbeing of the riders above all else. Sitting on BFGoodrich All Terrain tires and outfitted with ECD air ride suspension, the striking EV truck makes offroading a high-class experience. Other all terrain touches include the LED spotlight in the rear and a hitch receiver for trailers.
For more information on how to build your own Land Rover Defender – 90, 110, 130 or Series IIA, Range Rover Classic or Jaguar E-Type, please visit ecdautodesign.com.
Project Margaux
High-resolution images and video are here.
Model — Defender 90
Engine — ECD Custom Electric
Transmission — Direct drive with selectable 2 or 4 wheel drive, High and Low Range
Axles — Stock
Suspension — ECD Air Ride
Brakes — Red High Performance ALCON
Exterior
Paint Color — Metallic Aston Martin Dubonnet Rosso in Gloss
Roof — Black canvas
Wheels — 18" Kahn 1983
Tires — BFGoodrich All Terrain
Grille — Mesh
Bumper — Classic with daytime running lights
Additional Features — External door handles color-matched to body color, black steering guard, multi-point roll cage, 1 LED spot light in rear gate, hitch receiver & trailer
Interior
Seat Layout — 2+2
Front Seats — Corbeau RRS, heated and ventilated
Load Area Seats — 2 forward-facing jump seats
Leather Color — Spinneybeck Antique
Seat Design — Vertical diamond stitch
Dash – Puma
Carpet — Black
Steering Wheel — NRG Innovations wood wheel
Gauges — ECD electric set
Additional Features — Oak wood cargo area flooring, rear jump seat covers, glovebox with leather strap
Audio & Electronics
Infotainment — Touchscreen
Sound System — JL Audio speakers subwoofer
Additional Features — 3 USB ports, blind spot assistant, digital rear view mirror, Bluetooth, CarPlay
About ECD Auto Design
ECD Auto Design is a creator of restored luxury vehicles that combines classic English beauty with modern performance. Each vehicle produced by ECD Auto Design is fully bespoke, a one-of-a-kind that is designed by the client through an immersive luxury design experience and hand-built from the ground up in 2,200 hours by master-certified ASE craftsmen. The company was founded in 2013 by three British "petrol heads" whose passion for classic vehicles is the driving force behind exceptionally high standards for quality, custom luxury vehicles. ECD Auto Design's global headquarters, known as the "Rover Dome," is a 100,000-square-foot facility located in Kissimmee, Fla. that is home to 65 talented craftsmen and technicians, who hold a combined 61 ASE and five master level certifications. ECD Auto Design, though an affiliated company, operates a logistics center in the U.K. where four employees work to source and transport 25-year-old work vehicles back to the U.S. for restoration. 
Media Contact
Uproar PR for ECD Auto Design
Christine Skofronick
[email protected]
A photo accompanying this announcement is available at https://www.globenewswire.com/NewsRoom/AttachmentNg/b7467197-4f95-4627-a669-4ab5f14c32c4

Disclaimer: The above press release comes to you under an arrangement with GlobeNewswire. AutoExcelsior.com takes no editorial responsibility for the same.