E.C.D. Automotive Design Reveals Supreme Beach Defender for Hamptons Living
Bespoke automotive company's latest Defender 110 restoration brings practical luxury for the whole family to the Hamptons
E.C.D. Project Georgica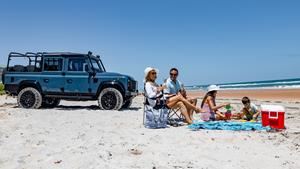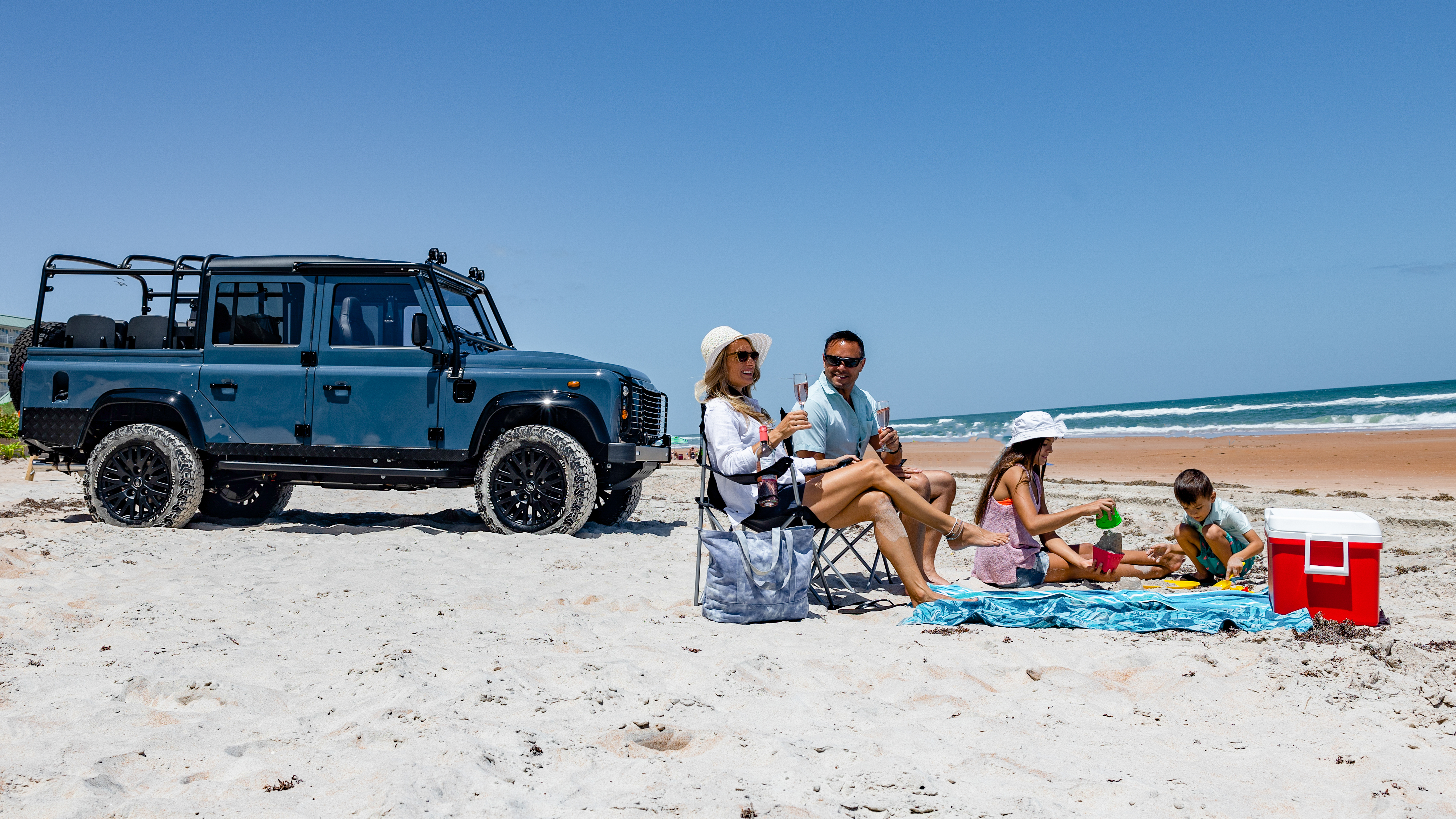 A photo accompanying this announcement is available at https://www.globenewswire.com/NewsRoom/AttachmentNg/01fbe25a-92fe-4188-b26e-2413758dce5b
KISSIMMEE, Fla., April 25, 2023 (GLOBE NEWSWIRE) — E.C.D. Automotive Design (E.C.D.), the world's largest Land Rover restoration company known for its custom luxury builds – including personalized Defenders, Range Rovers and E-Types – reveals an elite LT1 Defender 110 perfect for summertime vacations. Deemed Project Georgica, this classic Land Rover Defender will call the New York Hamptons home and is ideal for venturing out to a wine tasting at a local vineyard or bringing the whole family together under the sun.
"When people are looking for custom Defenders at this level, there are only a few options to choose from, and no one matches us in terms of quality, options and customer service. We treat the client like family, and our reputation speaks for itself – even to our fellow Brits," said chief technology officer and co-founder of E.C.D. Elliot Humble. "This client's unique offroader is absolutely marvelous for the summertime – and is sure to be beloved by the drivers and passengers alike"
Designed by a U.K.-based client, this convertible Defender nods to its iconic history with a glossy Arles Blue finish. The vintage soft-top vehicle is elevated on 32-inch all-terrain tires, perfect for open-air cruising along the 30 mile stretch of Hamptons coastline. The build oozes practical luxury, with E.C.D.'s in-house suspension and brake systems for smooth journeys – helping the driver enjoy any seaside excursion. Optimized for utility, Project Georgica features a classic NAS bumper with a hitch receiver and trailer plug for hauling the boat to the ocean for scenic sunsets. After dark, the driver can switch on the four round LED spotlights – two on each side of the multi-point roll cage – for safe rides under the starlight.
The sophisticated midnight tones continue inside, with all nine caviar-black seats broken up with cool gray inserts, streamlined with chic vertical diamond stitching. Conceived for small-town living at a Hamptons home, this Defender 110's grand driving experience begins long before your foot hits the gas. Its first-class MOMO Prototipo steering wheel and Puma dashboard are both wrapped in the same luxurious Italian leather as the seats. To keep family valuables safe during beach days, Project Georgica features a hidden floor lock box to safely store belongings. For cherished time together exploring the countryside, exploring local museums and visiting Montauk Point State Park, the one-of-one build's audio system comes equipped with cutting-edge speakers, CarPlay and Bluetooth – plus plenty of USB ports to keep every device charged and ready for the next adventure.
For more information on how to build your own vehicle, please visit ecdautodesign.com.
Project Georgica
High-resolution images and video are here.
Model — Defender 110
Engine — GM LT1
Transmission — 8-Speed Automatic
Axles — Heavy Duty Performance Axles
Suspension — E.C.D. Air Ride
Brakes — E.C.D. Performance Disc Brakes
Exhaust — Sport dual exhaust with one pipe on each side
Exterior
Paint Color — Arles Blue in Gloss
Soft Top — Black Canvas
Wheels — 18" Kahn 1983
Tires — BFGoodrich All Terrain
Grille — Classic
Bumper — Classic with daytime running lights
Additional Features — Defender letting on hood in Narvik Black; soft-top multi-point roll cage; 4 Round LED Spot Lights, mounted 2 and 2 on each end of roll cage; NAS bumper with hitch receiver and trailer plug
Interior
Seat Layout — 2+3+4
Front Seats — Puma modular seats, heated
Midrow Seats – Land Rover 60/40 seats
Load Area Seats – 4 inward-facing jump seats
Leather Color — Garrett Torino Caviar TO1450 and Chelsea Gray TO1451
Seat Design — Vertical diamond stitch, gray middle inserts
Dash – Puma dash with top in Caviar TO1450 and bottom in Chelsea Gray TO1451
Carpet — Black
Steering Wheel — MOMO Prototipo with black spokes
Gauges — Moal Bomber
Additional Features — Hidden floor lock box, door cupholders
Audio & Electronics
Infotainment — Touchscreen stereo
Sound System — JL Audio speakers and JLB Bass Pro subwoofer
Additional Features — 4 USB ports, CarPlay, Bluetooth, automatic headlights, backup camera and sensor
About E.C.D. Automotive Design
E.C.D. Automotive Design (E.C.D.) is a creator of restored luxury vehicles that combines classic English beauty with modern performance. Each vehicle produced by E.C.D. is fully bespoke, a one-off that is designed by the client through an immersive luxury design experience and hand-built from the ground up in 2,200 hours by master-certified ASE craftsmen. The company was founded in 2013 by three British "petrol heads" whose passion for classic vehicles is the driving force behind exceptionally high standards for quality, custom luxury vehicles. E.C.D.'s global headquarters, known as the "Rover Dome," is a 100,000-square-foot facility located in Kissimmee, Fla. that is home to 70 talented craftsmen and technicians, who hold a combined 61 ASE and five master level certifications. E.C.D. has a logistics center in the U.K. where its seven employees work to source and transport 25-year-old work vehicles back to the U.S. for restoration. 
Media Contact
Uproar PR for E.C.D. Automotive Design
Christine Skofronick
[email protected]

Disclaimer: The above press release comes to you under an arrangement with GlobeNewswire. AutoExcelsior.com takes no editorial responsibility for the same.