City Streets and Beyond: ECD Debuts Stylish Range Rover Classic that Does it All
Bespoke restomod company's most recent one-of-one build brings chic comfort to downtown
ECD Auto Design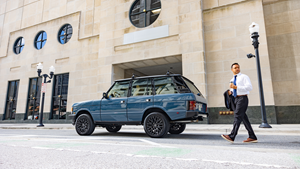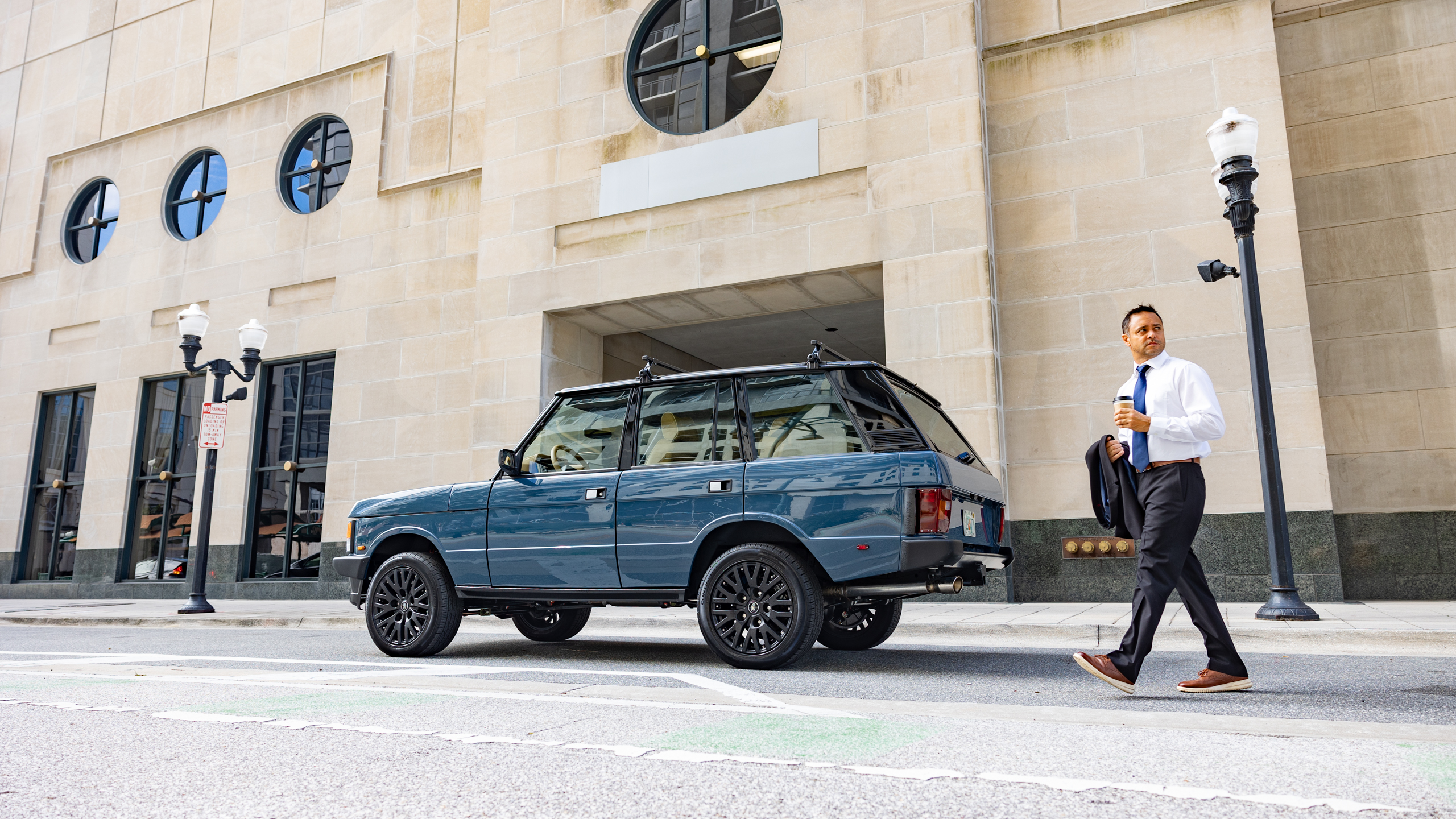 KISSIMMEE, Fla., Oct. 24, 2023 (GLOBE NEWSWIRE) — ECD Auto Design (ECD), the world's largest Land Rover restoration company internationally famed for its custom restomods, today unveils Project Stinky – a modern take on the beloved V8 Range Rover Classic. A chic adventure vehicle perfect for city cruising and fun-filled downtown shopping alike, this bespoke offroader is the ultimate love letter to British aesthetics.
"At ECD, there's nothing we love more than working with our clients to design the ideal vehicle for their needs and achieving performance the original Range Rover Classics could only dream of," said ECD CEO and co-founder Scott Wallace. "Project Stinky has all the hallmarks of the 1990s British Range Rover Classics, yet our craftsmen's touches take it to another level of class and capability."
Passionately preserved, the Arles Blue build is nearly indistinguishable from the muscle cars that populated the 1990s. Under the hood, the brand-new V8 engine draws upon the heritage of older Range Rovers while updating it with 21st-century performance. The build sits on 18-inch Kahn wheels, making it ready to take on paved highways and brick roads alike. Designed for leisure, Project Stinky features a full-size roof bars and tow hitch, gracefully outclassing other city drivers.
The interior effortlessly combines comfort and first-class finishes, resulting in a custom build unlike any other. Project Stinky has ample space for five to take on the town, with heated Range Rover Electric Captain seats in the front row. The seats, classic dash and steering wheel are wrapped in a matching gorgeous beige leather – fashionably contrasting the dark blue and black of the exterior while upgrading the experience of riding in a vintage Range Rover. On the way home from downtown shopping, the DJ can stream their playlist via wireless Bluetooth and best-in-class audio system. Additional modern upgrades of this build include three USB ports, a wireless charger and a backup camera that projects through the Halo touchscreen infotainment system.
For more information on how to build your own Land Rover Defender – 90, 110, 130 or Series IIA, Range Rover Classic or Jaguar E-Type, please visit ecdautodesign.com.
Project Stinky
High-resolution images and video are here.
Model — Range Rover Classic
Engine — V8
Transmission — 6-speed automatic
Axles — Heavy duty performance
Suspension — Upgraded performance road suspension
Brakes — EBC Fast
Exhaust — Borla with single pipe on left side
Exterior
Paint Color — Arles Blue in Gloss
Roof — Norvik Black in Gloss
Wheels — 18" Kahn 1983
Tires — Continental Road
Grille — OEM Land Rover
Bumper — OEM Land Rover
Additional Features — Roof bars, tow hitch, rear quarter panel pillar painted in Norvik Black
Interior
Seat Layout — 2+3
Front Seats — Range Rover Electric Captain Seats, Heated
Mid Row seats — Range Rover 60/40
Leather Color — Porsche Nappa Full Grain and Savannah Beige
Seat Design — OEM pattern
Dash – Classic
Carpet — Black
Steering Wheel — Classic Land Rover
Gauges — Range Rover Classic
Additional Features — Cupholders
Audio & Electronics
Infotainment — Halo screen
Sound System — Infinity speaker and JL Audio subwoofer
Additional Features — Wireless charger, 3 USB ports, WiFi, backup camera, automatic headlights, Bluetooth, remote start
About ECD Auto Design
ECD Auto Design is a creator of restored luxury vehicles that combines classic English beauty with modern performance. Each vehicle produced by ECD Auto Design is fully bespoke, a one-of-a-kind that is designed by the client through an immersive luxury design experience and hand-built from the ground up in 2,200 hours by master-certified ASE craftsmen. The company was founded in 2013 by three British "petrol heads" whose passion for classic vehicles is the driving force behind exceptionally high standards for quality, custom luxury vehicles. ECD Auto Design's global headquarters, known as the "Rover Dome," is a 100,000-square-foot facility located in Kissimmee, Fla. that is home to 65 talented craftsmen and technicians, who hold a combined 61 ASE and five master level certifications. ECD Auto Design, though an affiliated company, operates a logistics center in the U.K. where four employees work to source and transport 25-year-old work vehicles back to the U.S. for restoration. 
Media Contact
Uproar PR for ECD Auto Design
Christine Skofronick
[email protected]
A photo accompanying this announcement is available at https://www.globenewswire.com/NewsRoom/AttachmentNg/afb80c79-e8bd-4376-87b7-21f0d112a612.

Disclaimer: The above press release comes to you under an arrangement with GlobeNewswire. AutoExcelsior.com takes no editorial responsibility for the same.