CARUSO partners up with Renault Group to further improve the fleet management industry
CARUSO GmbH, a leading vehicle data provider, has announced a new partnership with Renault Group, expanding their data to an even larger European network
Multi-brand in-vehicle data provider CARUSO announced that it has signed an agreement with Renault Group.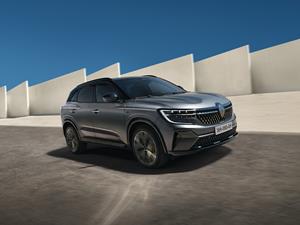 MUNICH, Germany, Aug. 30, 2023 (GLOBE NEWSWIRE) — Multi-brand in-vehicle data provider CARUSO announced that it has signed an agreement with Renault Group. This agreement allows CARUSO's customers to access the vehicle's data such as mileage or geoposition without the need to install any additional device, 100% GDPR compliant. The CARUSO data marketplace is currently one of the leading platforms for real-time in-vehicle data in Europa.
Access to in-vehicle data via CARUSO follows a strict process and can only be forwarded with the fleet owner's consent. The data that Caruso GmbH provides, as mentioned above, is 100% in compliance with GDPR and, hence, protects the privacy of the fleet owner or driver.
The data is available for all of Renault Group models, mainly from 2021, and for all European countries. One of the biggest benefits of CARUSO's platform is that they create a whole ecosystem around connected car data. With the standardization, simplified processes and additional services, they take away the complexity that in-vehicle data brings so that the customer can truly focus on their business.
Norbert Dohmen, Managing Director of CARUSO GmbH was excited about the agreement, saying "We see the huge benefits that fleets can gain from connected car data. With Renault Group, we have another strong vehicle manufacturer on board. With that, our coverage of all connected vehicles in Europe is continuously growing. Promoting eco-friendly and safe driving actions or retrieving the vehicle's fuel and battery status are catching more and more attention, and we as CARUSO are here to help and support fleets." CARUSO GmbH is confident that this partnership will benefit fleets across the continent, ensuring customers can get the data they need quickly and efficiently.
To take advantage of this new agreement and the services offered by CARUSO, customers can visit the CARUSO website at https://www.caruso-dataplace.com/ and find out more about the services offered.
About Caruso GmbH
From Connected Cars to Connected Business. CARUSO is a neutral, open, and secure marketplace for mobility data. The platform enables third parties to consume data standardized across multiple vehicle manufacturers. Additionally, their built-in consent management technology ensures data privacy by giving vehicle end-users full control over data sharing. With that, CARUSO empowers its customers to easily build life-improving solutions based on data from connected cars.
A photo accompanying this announcement is available at https://www.globenewswire.com/NewsRoom/AttachmentNg/f8a54f67-b8e3-4670-80d9-ec41cf591f32
CONTACT: Company Contact Tina Rauschenbach Head of Customer Experience [email protected]

Disclaimer: The above press release comes to you under an arrangement with GlobeNewswire. AutoExcelsior.com takes no editorial responsibility for the same.